Garage Door Repair Hemet has always provided our customers with high quality service and, because of this, a lot of our customers request for our service in a state of urgency. In order to have the ability to meet every one of our customers' needs, our company offers emergency garage door repairs and services. Our team is prepared for anything.
We Got Your Back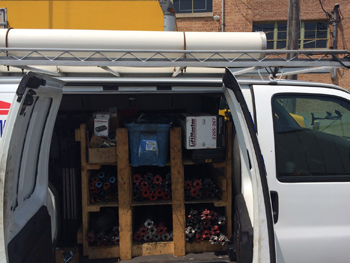 Some days can be very annoying, especially when your door has a broken garage door spring or your door openers won't work. You don't have to worry,as our company can help you with our same day emergency service. We have always upheld the value of respect for time and, even in dire situations, our company will alwaysbe dependable. When you suddenly need to install a new motor, program a new garage door remote, or replace a part of your door and you need help right away, you can always count on our company. We don't compromise on quality anddeliver the same outstanding customer service even in stressful emergency situations.
Our experts are more than confident indelivering these services to you. Usingonly the most advanced tools and equipment, they promise to come on time and work as fast as possible in order to get the job done fast. Our team continuously trains for situations like this to be able to reinforce the value of our reliability to our customers. When we work, we ensure satisfaction and support so that you will feel that you can always depend on us.
Our company has built its reputation on excellent customer service and we plan to continue to improve. We deliver great service with no boundaries and we want to assure our customers that when there is aneed for garage door maintenance, repairs and replacements, you can always count on us even, in times of an emergency. Make sure to always carry our contact numbers with you.When you need emergency services for your garage door, give us a call and our team will be right at your doorstep to deliver the best customer service in the area.